ROSA is the number one selling Restaurant WordPress Theme that offers various suitable and useful features to create professional restaurant websites. You can showcase menus and dishes to your guests by using the easy and simple menu system.
This Restaurant WordPress Theme is packed with all the essentials you need in order to create a website with a strong personality and with massive chances to impress your audience. For this reason, this restaurant theme is used by a wide range of restaurant owners, from charming business-family restaurants till large gourmet endeavours are using this restaurant theme to design and develop their website.
When it comes to reservations, you'll get the benefit of the OpenTable reservation system to let your customers easily make reservations for your restaurant. Besides that, this Restaurant WordPress theme is fully optimized for website performance, SEO friendly, and offers a powerful admin panel to customize your restaurant website according to your needs.
Summary & General Functionality :
| | |
| --- | --- |
| Suitable for | Restaurant |
| Drag & Drop Website Builder | No |
| Shortcodes | Yes |
| Coding Knowledge Required | No |
| One-Click Demo Importer | Yes |
| Pre-built Websites (Demo) | Yes |
| Gutenberg Optimized | Yes |
| Responsive Design | Yes |
| Mobile Friendly | Yes |
| SEO Friendly | Yes |
| Premium Slider | No |
| Premium Plugins | No |
| Popular Plugin Support | Yes |
| WooCommerce Support | Yes |
| Multi-Lingual/WPML Support | Yes |
| Contact Page | Yes |
| Widget Ready | Yes |
| Design Elements | Yes |
| Product Page Layout | Yes |
| 404 Page Layout | Yes |
| Portfolio Layout | No |
| Testimonials Slider | No |
| News / Blog Layout | Yes |
| Custom Page Templates | Yes |
| Ad. Header-Footer | No |
| Search Options | No |
| Support and Documentation | Standard |
| Average Rating by User | 4.67 |
| Five Star Rating | 81% |
| Lifetime Update | Yes |
| Reliability and Performance | 4.9 (Out of 5) |
| Comfort of Use | 4.9 (Out of 5) |
| Price | $75 |
| Available at | ThemeForest |
| Total Demo | 1+ |
| View Live Demo | Go to Theme Page |
| Free Trial | No |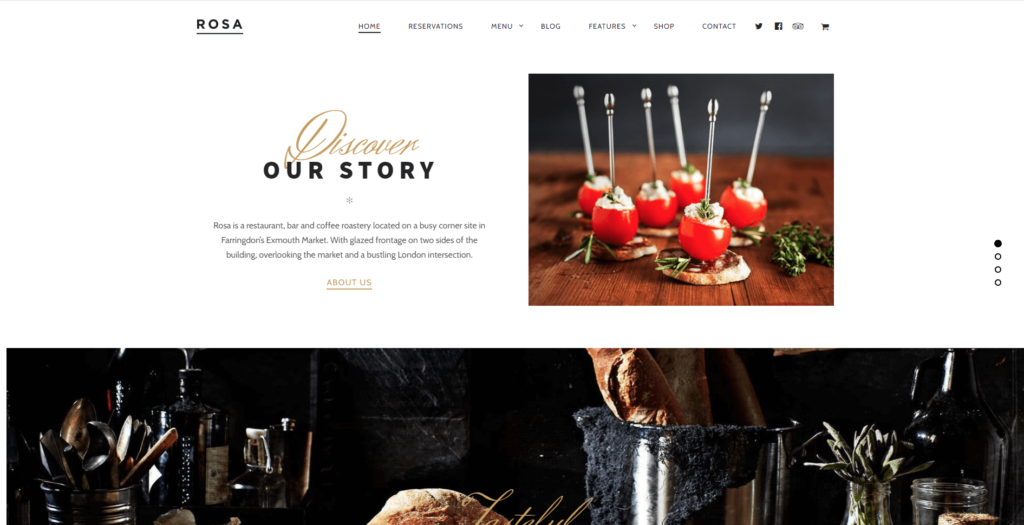 Comfort of Use

Reliability and Performance

Support and Documentation

$ value
Overall Rating :
After verifying each and everything of this Restaurant WordPress Theme, we gave an average rating of 4.7
Table of Contents :