Embark is a fully responsive premium WordPress theme for tour and travel agencies & companies. This powerful, feature-rich Tour Booking WordPress Theme provides professional booking, scheduling, and payment solutions to assist you in managing your tour and travel business.
This Tour and Travel Booking WordPress Theme is great for all types of Tour related businesses such as River rafting, Whale watching, Bus tours & sightseeing, Horse-drawn carriage tours, Zip-lines & bungee jumping, Kayak and watercraft rentals, Walking tours, Winery tours & tastings, Scooter and ATV rentals, Bicycle rentals, and so much more !!!
Besides, The Embark tour booking and travel WordPress theme allow you to customize your website in multiple ways. By taking the advantage of 20+ templates, more than 40 custom widgets, you can create your perfect travel website using this tour booking WordPress theme.
Summary & General Functionality :
| | |
| --- | --- |
| Suitable for | Tour & Travel |
| Drag & Drop Website Builder | Yes |
| Coding Knowledge Required | No |
| One-Click Demo Importer | Yes |
| Pre-built Websites (Demo) | Yes |
| Gutenberg Optimized | Yes |
| Responsive Design | Yes |
| Mobile Friendly | Yes |
| SEO Friendly | Yes |
| Premium Slider | No |
| Premium Plugins | Yes |
| Popular Plugin Support | Yes |
| WooCommerce Support | Yes |
| Multi-Lingual/WPML Support | Yes |
| Contact Page Layout | No |
| Widget Ready | Yes |
| Design Elements | Yes |
| Product Page Layout | Yes |
| 404 Page Layout | Yes |
| Portfolio Layout | No |
| Testimonials Slider | No |
| News / Blog Layout | Yes |
| Custom Page Templates | Yes |
| Search Options | No |
| Support and Documentation | Standard |
| Average Rating by User | 4.93 |
| Five Star Rating | 97% |
| Lifetime Update | Yes |
| Reliability and Performance | 5.00 (Out of 5) |
| Comfort of Use | 5.00 (Out of 5) |
| Price | $59 |
| Available at | ThemeForest |
| Total Demo | 6+ |
| View Live Demo | Go to Theme Page |
| Free Trial | No |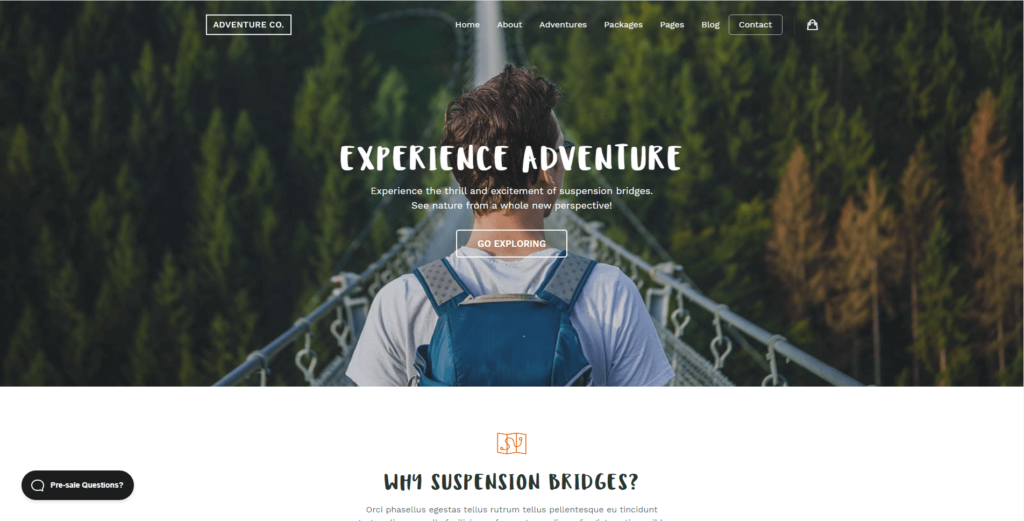 Comfort of Use

Reliability and Performance

Support and Documentation

$ value
Overall Rating :
After verifying each and everything of this Tour Booking WordPress Theme, we gave an average rating of 4.9
Table of Contents :