Vlog is a premium WordPress theme that is specially designed for Video blogs, Podcast websites, video magazines, and video news websites. This Podcast WordPress Theme is a beautifully crafted WordPress video theme with a strong focus on videography. Compliment your WordPress Powered video website with the beautiful Vlog theme.
Make an immediate impact on your viewers with this fully responsive & customizable video WordPress theme that just oozes with high-end features. It also perfectly complements the needs of video news websites and complex video magazines with unique and modern layouts and dynamic ways to present your videos by using the Video importing feature.
Using this feature you can import video from YouTube, Vimeo plus many more. You can use the user-friendly module system and the hundreds of preconfigured layout combinations to fine tune this theme to suit your requirements.
Ensuring your visitors receive a consistently hassle-free experience is of the highest importance. The Vlog video WordPress theme is designed to look incredible on all of today's modern mobile devices and ultra-wide desktop monitors.
Whether you need a website for podcasts, video blogging, video courses, video portfolio, or a website for viral video sharing, Vlog is a perfect choice. Fully compatible with YouTube, Dailymotion, Vimeo, and other video sharing platforms.
Summary & General Functionality :
| | |
| --- | --- |
| Suitable for | Podcast, Video Blog |
| Drag & Drop Website Builder | No |
| Coding Knowledge Required | No |
| Sticky Video | Yes |
| Video Importer | Yes |
| Video Player | Yes |
| One-Click Demo Importer | Yes |
| Pre-built Websites (Demo) | Yes |
| Gutenberg Optimized | No |
| Responsive Design | Yes |
| Mobile Friendly | Yes |
| SEO Friendly | Yes |
| Premium Slider | Yes |
| Premium Plugins | Yes |
| WooCommerce Support | Yes |
| Popular Plugin Support | Yes |
| Multi-Lingual/WPML Support | Yes |
| Contact Page | Yes |
| Widget Ready | Yes |
| Design Elements | Yes |
| 404 Page Layout | Yes |
| Portfolio Layout | Yes |
| News / Blog Layout | Yes |
| Custom Page Templates | Yes |
| Search Options | Yes |
| Support and Documentation | Standard |
| Average Rating by User | 4.94 |
| Five Star Rating | 96% |
| Lifetime Update | Yes |
| Reliability and Performance | 4.9 (Out of 5) |
| Comfort of Use | 5.00 (Out of 5) |
| Price | $69 |
| Available at | ThemeForest |
| Total Demo | 4+ |
| View Live Demo | Go to Theme Page |
| Free Trial | No |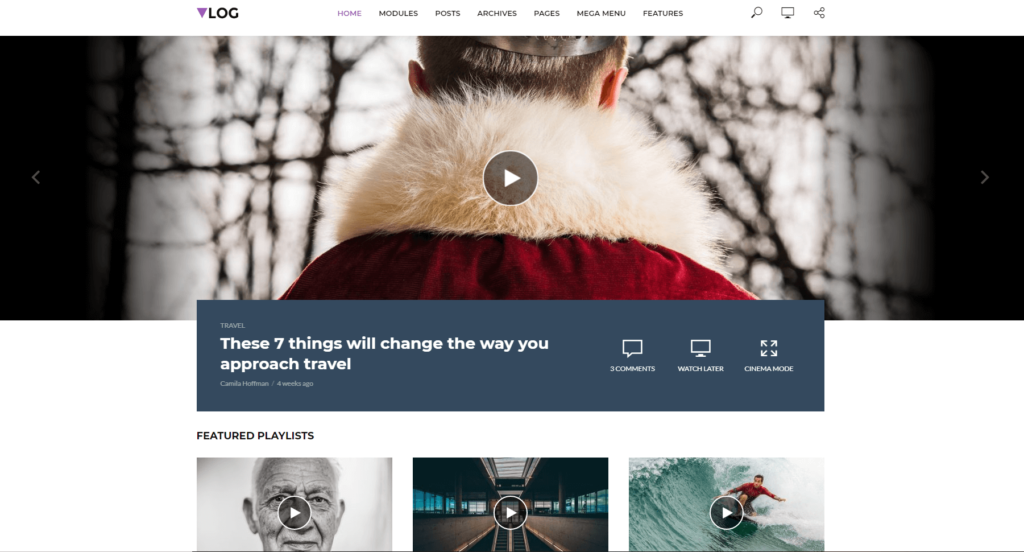 Comfort of Use

Reliability and Performance

Support and Documentation

$ value
Overall Rating :
After verifying each and everything of this podcast theme, we gave an average rating of 4.9
Table of Contents :