Nominee is a responsive and fully customizable WordPress theme that is specially designed for Political Activities. This Political WordPress Theme is designed to make you stand out from the crowd and connect with the people that matter.
This unique and flexible Political WordPress Theme has the scope and ability to make it the perfect choice for any Politicians, Political Candidate, Member of Parliament, Minister, public figure, or non-profit organization, such as social justice or a charity website.
With the unique and modern layout, advanced functionalities, This political theme helps you to connect with potential supporters, reach a wider audience, and showcase yourself and your campaign in your way.
Besides these, You have full control over every aspect and element of your political website, and you can easily make changes and updates according to your campaign progresses. Stay connected, stay relevant, and watch the results roll in !!!
Summary & General Functionality :
| | |
| --- | --- |
| Suitable for | Political Activities |
| Drag & Drop Website Builder | Yes |
| Coding Knowledge Required | No |
| One-Click Demo Importer | Yes |
| Pre-built Websites (Demo) | Yes |
| Gutenberg Optimized | Yes |
| Responsive Design | Yes |
| Mobile Friendly | Yes |
| SEO Friendly | Yes |
| Premium Slider | Yes |
| Premium Plugins | Yes |
| Popular Plugin Support | Yes |
| WooCommerce Support | Yes |
| Multi-Lingual/WPML Support | Yes |
| Contact Form | Yes |
| Mega Menu | Yes |
| Widget Ready | Yes |
| Design Elements | Yes |
| Product Page Layout | Yes |
| 404 Page Layout | Yes |
| Portfolio Layout | Yes |
| Testimonials Slider | No |
| News / Blog Layout | Yes |
| Custom Page Templates | Yes |
| Ad. Header-Footer | Yes |
| Search Options | No |
| Support and Documentation | Standard |
| Average Rating by User | 4.94 |
| Five Star Rating | 94% |
| Lifetime Update | Yes |
| Reliability and Performance | 5.00 (Out of 5) |
| Comfort of Use | 5.00 (Out of 5) |
| Price | $59 |
| Available at | ThemeForest |
| Total Demo | 12+ |
| View Live Demo | Go to Theme Page |
| Free Trial | No |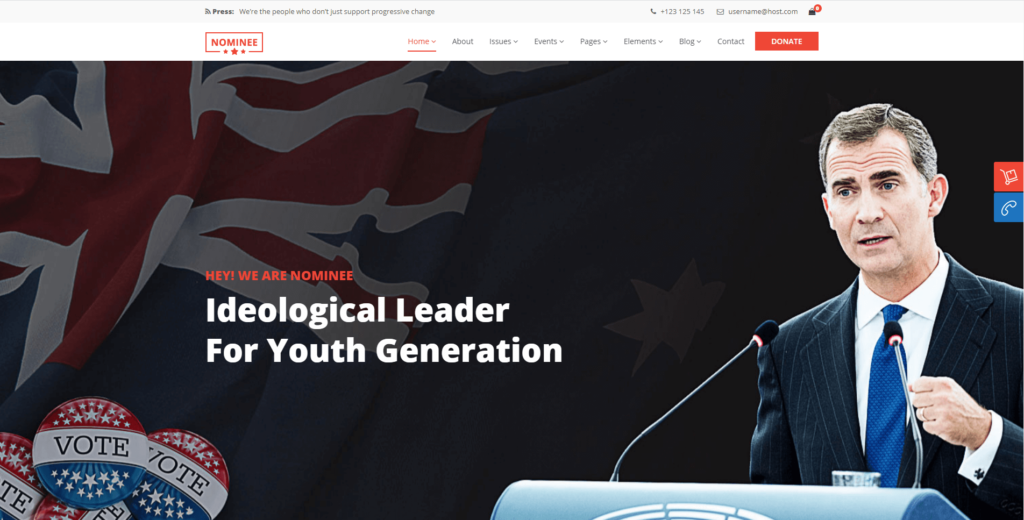 Comfort of Use

Reliability and Performance

Support and Documentation

$ value
Overall Rating :
After verifying each and everything of this theme, we gave an average rating of 5.00
Table of Contents :